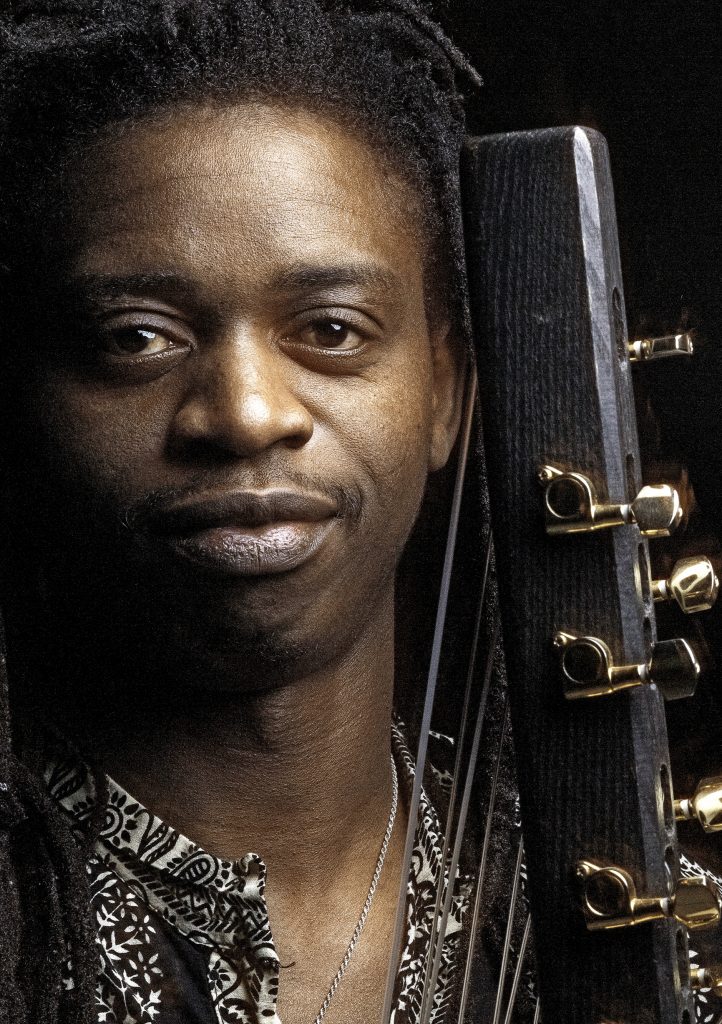 Buba Badjie Kuyateh
was born on June 26, 1982 in Brikama, Gambia, to a family of Griots, who in West Africa are a guild of music masters and guardians of oral history. Buba's grandfather on his mother's side was the iconic grandmaster of his generation Alhaji Bai Konteh – a kora legend and the first griot to travel outside of Africa and introduce this enchanting instrument to international audiences. Buba's mother, Tuti, is a well-known Gambian griot singer.
Buba's father Kausu Kuyateh with his uncle Dembo Konteh were one of the first griots to tour the world and also one of the first to be recorded and produced on vinyl and CD as a duo and with orchestra.
They have taught Buba play on this fascinating, stringed instrument considered to be a court instrument. In Gambia Buba Badjie Kuyateh is recognized as one of the most talented musicians of the new generation. Firmly grounded in the tradition, he is also influenced by new Western inspirations, and belongs to the generation of so-called "funky style". Widely recognized in Gambia, in 2012 he went to Europe. He's settled in Warsaw, where he founded his "Bantamba" band (fusion of kora, funk and jazz) and released CD "Gambia" (2017, Fortune).
His collaboration with Stanisław Soyka resulted in the duo album "Tales" (2017, Universial Music). In duo (kora/ bass clarinet) with Michał Górczyński he released the album"Cut the Air" (2017, Multikulti Project). With group of Milo Curtis – Milo Ensemble, he recorded Live Album in Prom Kultury, Warsaw (2018, Milo Records).
Actually he is working on "Buba Jali"- electronical project of dancing music – feat. Ramzi Attia. He's also performed with well-known Polish artists such as Marcin Pendowski, Marcin Masecki, Alina Mleczko, Sebastian Wypych and Maria Pomianowska. He was playing concerts, solo and with company, on the big festivals like Ruhaniyat Festival in India (Mumbai, New Delhi, Pune, Hyderabad, Bangalore), Globaltica World Cultures Festival (Gdynia, Poland), Slot Art Festival (Lubiaz, Poland) and others. Listening to his playing feels like being told fairy tales.