BUBA BADJIE KUYATEH & BANTAMBA
Bantamba is the musical creation of Buba Badjie Kuyateh, heralding from a long lineage of master musicians from The Gambia, West Africa. The inspiration behind this group was to blend the ancient and modern; combining the traditional West African 21-stringed harp (called kora) with contemporary, eclectic sounds from the streets of Warsaw representing by instruments like bass guitar, trumpet, piano, acoustic guitar, congas, african drum – djembe and percussion. Bringing together his African roots and revered traditional musicianship with a melting pot of artists and styles from Latino to jazz and rock, Bantamba more than most offers a new sound that is as original, funky and modern as it is enchanting and musically intricate.
BUBA BADJIE KUYATEH & BANTAMBA
To główny muzyczny projekt pochodzącego z Gambii Buby Badjie Kuyateh. Założeniem, które przyświecało Bubie przy tworzeniu tego zespołu było użycie tradycyjnego afrykańskiego instrumentu – (rodzaj harfy) w nowy, świeży, autorski sposób.W dzieciństwie, w rodzinie afrykańskich griotów Buba poznał tradycyjny zachodnioafrykański repertuar związany z tym instrumentem, różne warianty wykonawcze z Gambii ale też z sąsiednich krajów – Senegalu, Mali. Tworząc swój zespół Buba postanowił odejść od tradycyjnego podejścia do repertuaru by grac muzykę nowoczesną. Tak powstał zespoł Bantamba, w którym wiodącą role gra afrykańska kora ale całości obrazu dopełniają inne instrumenty: afrykański calebasse i djembe, latynoskie bongosy i conga oraz gitara basowa w sekcji rytmicznej a w sekcji melodycznej klasyczna akustyczna, elektryczna gitara, pianino oraz trąbka. Oprócz samych instrumentów, oryginalności Bantambie nadają muzycy, których korzenie muzyczne również są różne i którzy do muzyki zespołu wnoszą elementy latynoskie, jazzowe czy wręcz momentami brzmiące rockowo riffy.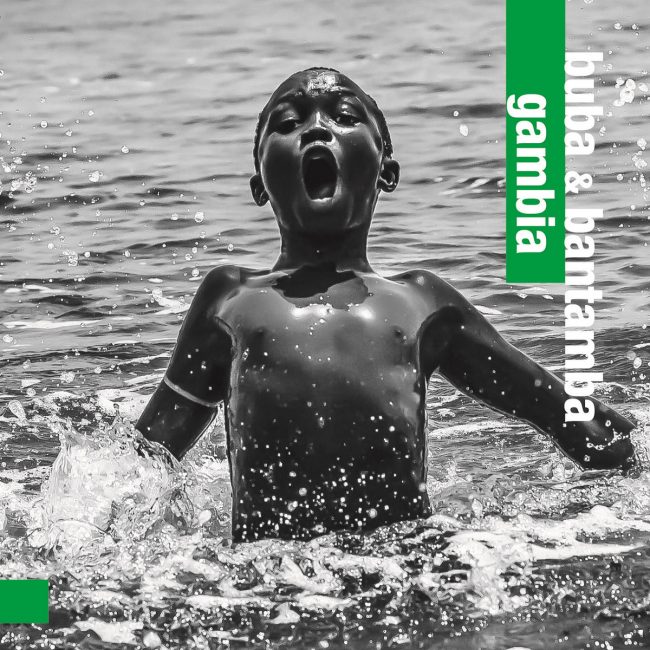 Gambia
| | | |
| --- | --- | --- |
| 1. Baniale | 04:04 | Bantamba/B.B. Kuyateh |
| 2. Cina | 05:40 | Bantamba/B.B. Kuyateh |
| 3. Distant Love | 04:38 | Bantamba/B.B. Kuyateh |
| 4. Gambia | 05:37 | Bantamba/B.B. Kuyateh |
| 5. Janfa | 03:33 | Bantamba/B.B. Kuyateh |
| 6. Jo Molon | 03:45 | Bantamba/B.B. Kuyateh |
| 7. Kano | 03:36 | Bantamba/B.B. Kuyateh |
| 8. Kambiango | 04:24 | Bantamba/B.B. Kuyateh |
| 9. Malo Mandi | 05:44 | Bantamba/B.B. Kuyateh |
| 10. Talking About You | 05:40 | Bantamba/B.B. Kuyateh |
| 11. Journey | 03:56 | Bantamba/B.B. Kuyateh |